Oh my stars! Our house is at the Four-way-inspection point TODAY!!!! That means only a couple more months and we're in... yeee doggie! I can't tell you how fast Ivory Homes is cruisin' on our home... they have it down to a science.
Our home is in Lehi on the West side of the freeway and just South of Thanksgiving Point. The Subdivision is called Colony Pointe.
Reasons why I'm excited for our Home in this area:
-Marks work is in the North office buildings by Thanksgiving Point
-I will be in a more central location with my clients
-I will be near all of my siblings (American Fork, Saratoga Springs, Traverse Mountain)
-I won't ever have to get off on the main street exit in Lehi, nor the Thanksgiving Point one... unless I'd want to pull my hair out
-My kids will be surrounded by horses
-There is a fantastic park in the center of the subdivision
-We're on a dead end road, nobody will ever pull around our corner except for us
-My kids will FINALLY have a yard to play in (it's been great living at my moms these past months for that very reason)
-There are a lot of neighborhood kids
-We have great views of our surrounding area (at least for now)
Reasons why I'm not excited for our Home in this area:

-It stinks like manuer... just wait 'til the sweltering heat kicks in, then I'm in for a real treat
-It's bloody windy
-The neighbors black Lab likes to bark... a lot
-We have a ditch with running water behind our house (luckily on the other side fence bu
t on our front corner, we house the irrigation water box)
Well it looks like the good out shines the bad... okay, I'm excited!
Ivory Homes starting the framing three weeks ago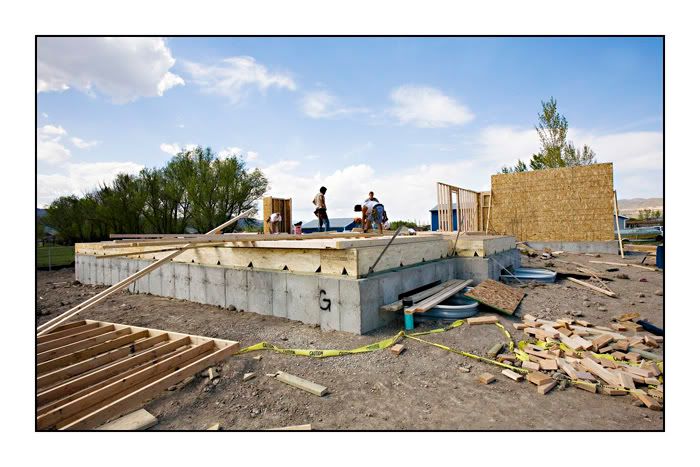 2 weeks ago it looked like this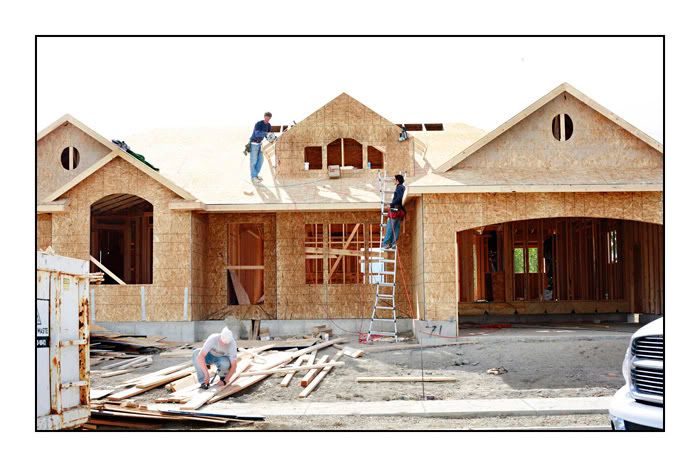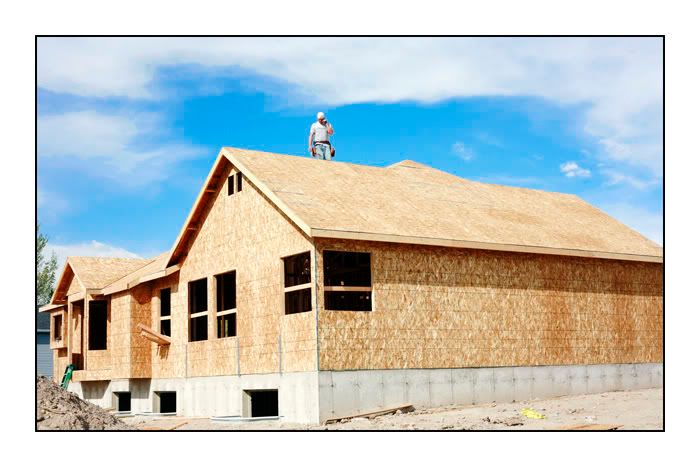 Yesterday, the roofing was on, windows were in, plumbing and electrical complete
Windows in the master bedroom that looks out into green goodness
Inside the house... I'm standing in the kitchen area pointing into the family room area